The Athlete Mind Needs Coaching
What if your child could compete in their sport without letting their mind get in the way? Imagine their growth!
The Power of Coaching
As an Olympian and World Champion, I have seen the best and worst of coaching and I have experienced the powerful effect it can have on an athlete.


For me, high school was when it all began.
My sophmore year was plagued with mentally damaging coaches and teamates. There was no one I could turn to, to learn how to compete amidst the chaos.
My young mind wasn't prepared for the challenges I faced then. This created a mindset that would stay with me for years to come.
If I only had access to an Olympic mind when I was young!
I spent my first years of skeleton competing on subpar equipment with a subpar mindset. Don't get me wrong, I had a great attitude, but my mindset was nowhere near the preparation required to train or compete - even at the lowest level of competition. This set me up for years of frustration!
One of the biggest mistakes I look back on is this: I learned to compete on "available" equipment and "available" coaches, not the best or even the right equipment or coaches.
I want to change that for you!
Your youth athlete will come away with all of this and much more!
Learn to create a personal bubble
How to manage a 2nd place finish
Methods I used to overcome injuries
Proper pre competition routines
#1 secret that most athletes still don't know
The payoff of intentional practice
Interaction with other top athletes facing the same challenges
Personal attention to their specific challenges
These first years are critical to building the right mindset for success in competition and in life.
LIVE COACHING


WITH OLYMPIC MEDALIST AND WORLD CHAMPION
NOELLE PIKUS PACE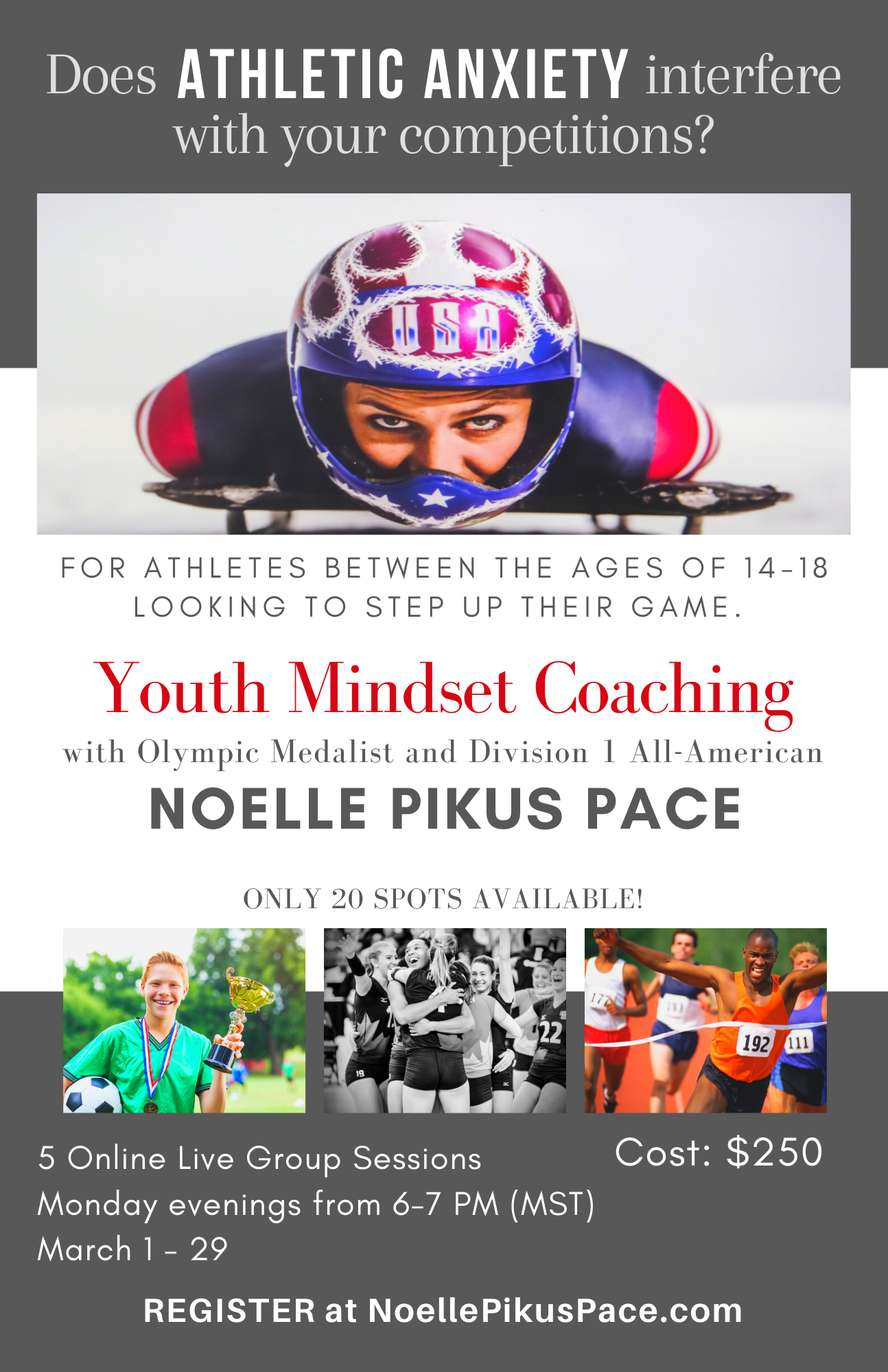 If Coaching Times Don't Work For You?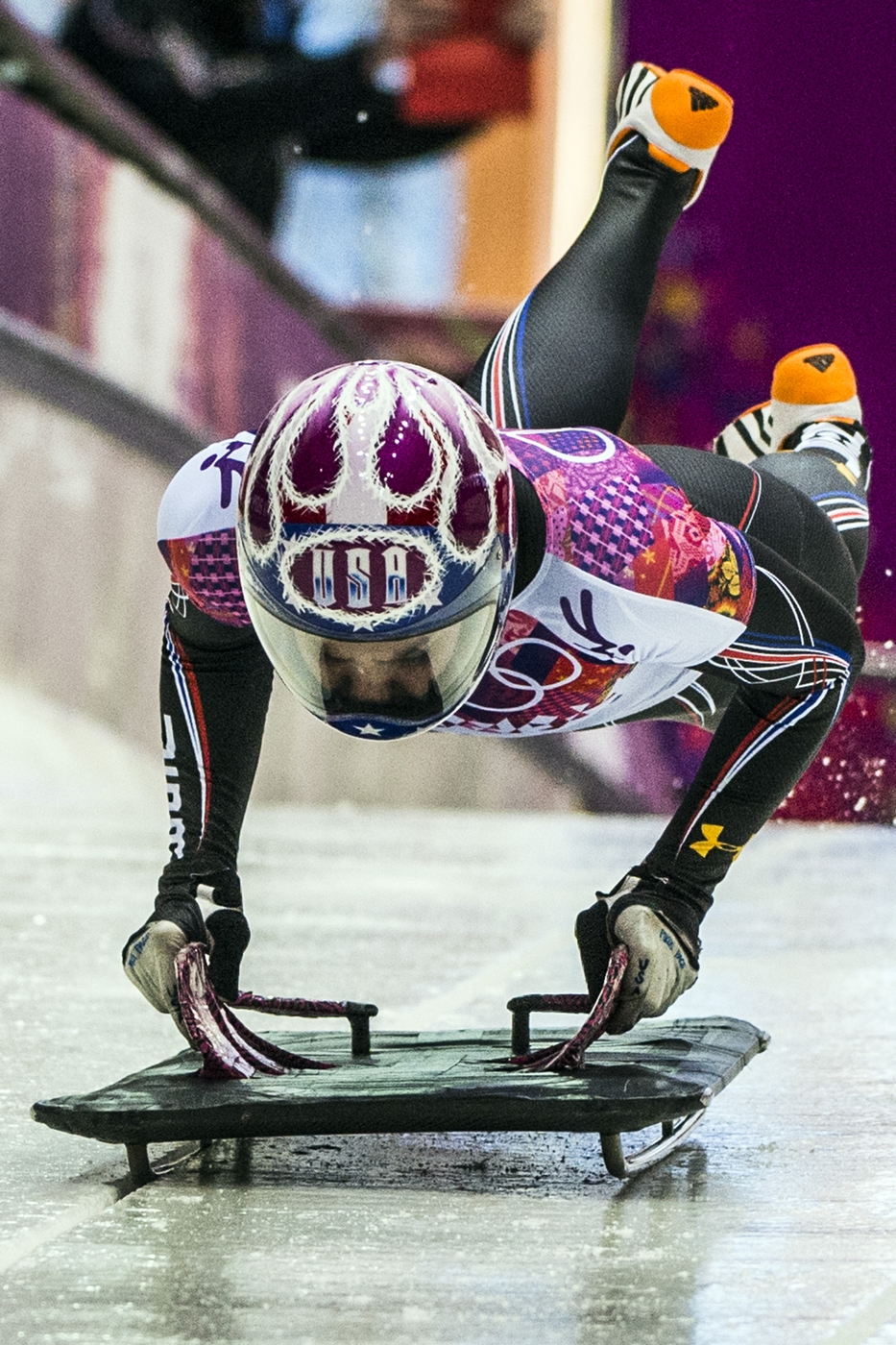 Competing on the Largest Stage
The largest stage you compete in right now isn't the Olympics.... It is at whatever level you are competing at right now!
I have the knowledge and experience that you need to learn how to compete on your BIGGEST STAGE.
Whether that is at State, Regionals, Divisionals or even your first big local competition. You can IMPROVE and this coaching can help you get there.
Frequently Asked Questions
What if my child is under 14?
This isn't a deal breaker. This coaching series is based on the maturity of the athlete and their desire to improve. Age is more of a guiding factor, but you know your child best.
When are the sessions?
Every Monday night from 6:00pm - 7:00pm on Zoom.
Do I need to be an elite athlete?
No. Although it is ideal to have a specific sport to focus on and set goals towards.
What if I miss a session?
If you can't make it, we'll for sure miss you. BUT, each session will be recorded and available for you to rewatch through the coaching portal.
How do I schedule my appointment?
Upon purchasing coaching, you'll receive directions on how to login to our weekly coaching appointment.
Can I purchase coaching more than once?
Right now, this is a One-Time offer. Future coaching may become available.